2022 Mascot Debit Card Donations
Last year, hundreds of SFB customers opted to use a school mascot-themed debit card. These cards are printed with the mascots of high schools in our market areas. For each card printed, SFB donated $10 to the school district associated with the card.
We want to thank our customers who helped us raise a total of $2,390 in 2022. Join the fun and show your school spirit with a mascot debit card of your own! To receive a new debit card, visit an SFB location or to make an appointment with a personal banker. Make an appointment online here: https://www.sfbank.com/contact.phtml
SFB employees delivered the checks to the school districts. See the donation pictures below:
Lincoln Hornets debit card donation with the superintendent and Buzzy the school mascot.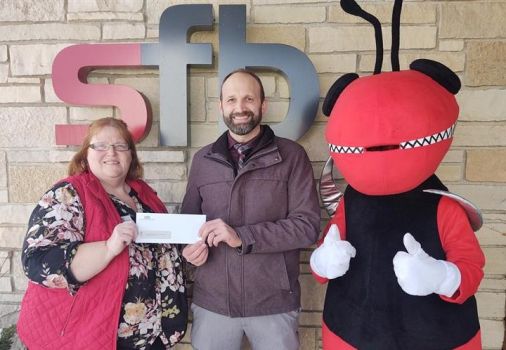 Bloomer Blackhawks debit card donation with the Bloomer Elementary School principal.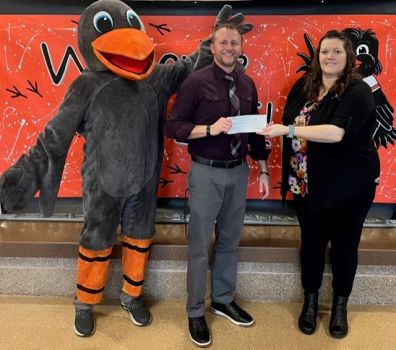 Ladysmith Lumberjack debit card donation with the school assistant principal, district administrator, and principal.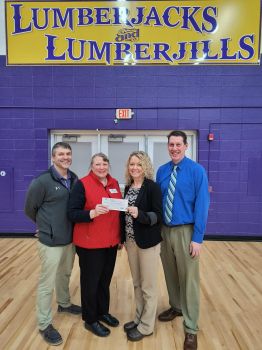 Durand Panthers debit card donation with the school mascot, middle school principal, and high school principal.